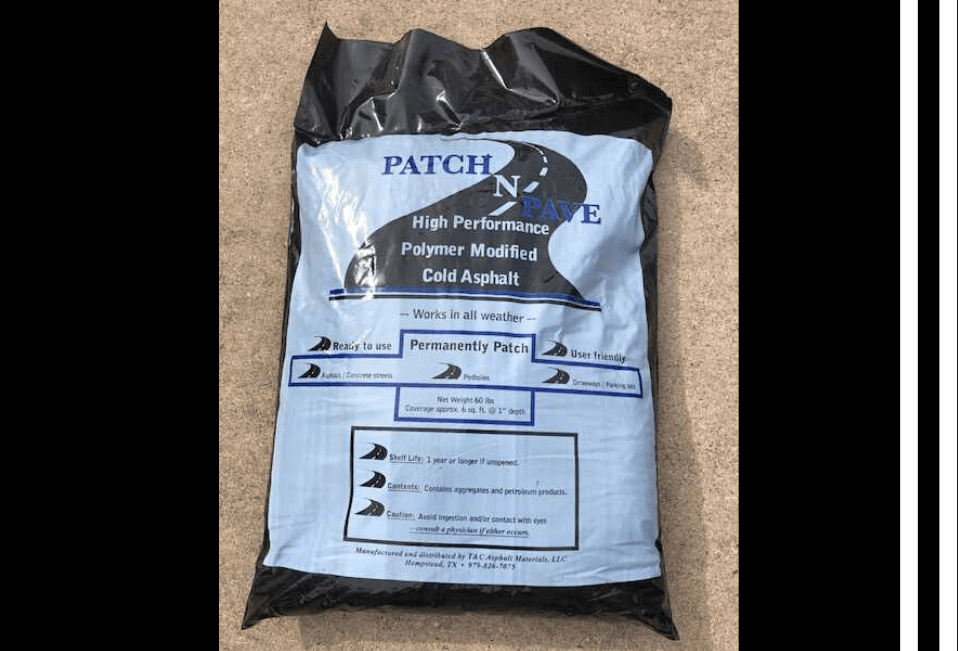 PATCH-N-PAVE
---
This high-performance cold mix asphalt requires no tack coat and can be used with both asphalt and concrete surfaces. If conditions dictate, you can even apply Patch-N-Pave underwater! If applied properly this cold mix product is equivalent to or exceeds hot mix asphalt and leaves you the option of opening the application to traffic immediately.

You can purchase this product from our asphalt plant. Give us a call at 785-776-5077 or email us at info@shilconst.com to find out more.
We recycle the broken up asphalt from projects and create millings that can be used for personal and commercial applications. This product can be applied over almost any surface and is longer lasting, cleaner, and more durable (resistant to washing away) than gravel roads, driveways, and parking lots.
Call 785-776-5077 or email us at info@shilconst.com to order some millings for your next project!
WORK FOR SHILLING
---
DISCOVER WHAT IT'S LIKE TO BE PART OF THE SHILLING FAMILY!
Join our team of construction craftsmen and asphalt industry professionals.
APPEALING
BENEFITS PACKAGE