High-Quality, Comprehensive Services
---
We control every part of the process in to ensure the highest quality asphalt surfaces! From our own lab where we test mixes for durability, to our plant where we manufacture the asphalt, to being transported and applied by our professional staff and equipment.
No matter the size or scope of your project, our team will work diligently to complete it on time, within budget, and in a manner that exceeds your expectations. Whether you are a homeowner in need of a new driveway, a business owner wanting to fix potholes in your parking lot, or a federal organization needing to completely resurface long stretches of highway, Shilling wants to work with you!

Residential Commercial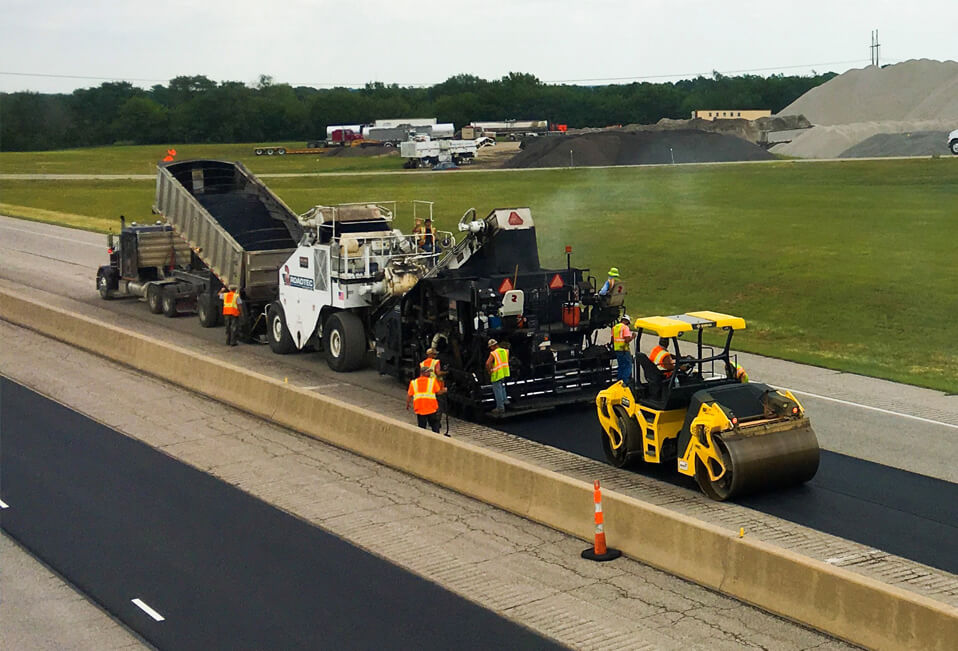 Sustainable Asphalt Paving Solutions
---
Asphalt paving - hot and cold mix
New paving installation
Resurfacing and overlays
Repairs and patching
Asphalt recycling
Why Choose Shilling Construction?
---
Great Prices
Convenient Scheduling
Timely Projects
Attention to Detail
Sustainable Practices
Quality Product
WORK FOR SHILLING
---
DISCOVER WHAT IT'S LIKE TO BE PART OF THE SHILLING FAMILY!
Join our team of construction craftsmen and asphalt industry professionals.
APPEALING
BENEFITS PACKAGE